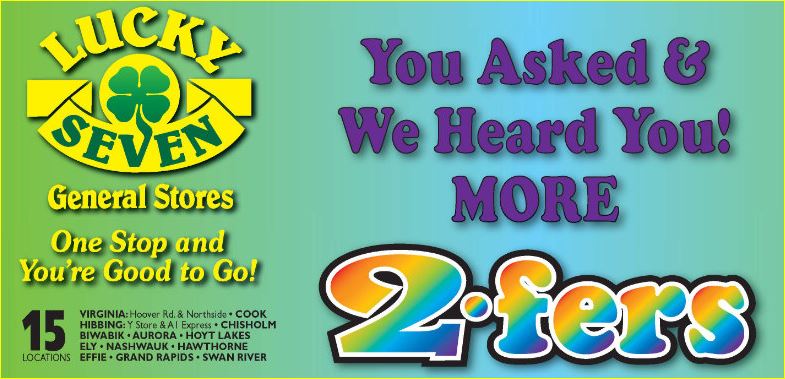 Lucky7 General Stores is your one-stop for all you need & then some!
We offer a wide variety of products for your trips to work or a trip to the cabin!
We offer products to meet your needs including:
Premium gasoline
Fishing gear, bait & licenses
Hunting gear & licenses
Tackle
Ice
Food for life on the go
15 Convenient
Locations!
Virginia: Hoover Rd & Northside • Cook • Hibbing: Y Store & A1 Express • Chisholm • Biwabik • Aurora • Hoyt Lakes • Ely • Nashwauk • Hawthorne • Effie • Grand Rapids • Swan River
Liquor Stores
Little Brown Jug, Biwabik
Little Brown Jug, Nashwauk
Restaurant
Great American Roadhouse, Swan River
Subway Locations
Biwabik
Chisholm